P&L: Priorities & Lifestyle Episode 20 –
Protecting Your Business from Cyberattacks with Michael Young
Listen Now!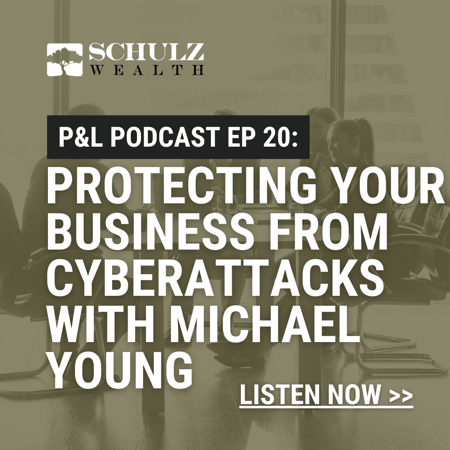 Michael Young is the Owner and Senior IT Consultant of Computer CPR, a firm that provides over 140 small businesses of various industries with expert computer repair and IT support, emphasizing cybersecurity. Michael started Computer CPR in 2007 when he noticed the need for a proper IT support company that would go beyond basic troubleshooting. Michael obtained his Bachelor of Science degree in Computer Science at Pensacola Christian College.
Michael joins me today to discuss the troubling rise in cybercrime and system breaches in the last few years. He describes when the jump in cyber attacks started and why hackers often target small businesses. He explains how to make an effective password and recommends tools that can keep track of hundreds of passwords. He shares the immediate steps organizations need to take after confirming a cyber attack. Michael also discusses why the internet is still largely unregulated.
"Cybersecurity is not treated as important until it's painfully paramount. By then, it's too late." – Michael Young
This week on Priorities Lifestyle:
When the big leap in cyberattacks started

Why hackers are hacking into business systems

The difference in risks between a small and large business

Some of the basics companies should cover to prepare for a cyberattack

Why it's critical to have a disaster recovery plan

How a cybersecurity assessment works and how long it takes

Using car theft as an analogy for cyberhacking

Why Two-Factor Authentication is critical

Michael's thoughts on using strong passwords

The steps companies need to take when their system is breached

What Endpoint Detection and Response is and how it works

Why the internet is still in a "wild west" stage
Resources Mentioned:
Our Favorite Quotes:
"There's nothing more valuable than your reputation in any business." – Michael Young
"What is the FBI going to do about it? The answer right now is they can't do much about it." – Rob Schulz

"These hackers are so good and there are so many of them. It's not even an 'if'—it's 'when.'" – Rob Schulz
Connect with Michael Young:
Email: michael@computercpr.com
About Rob Schulz and P&L Podcast
The P&L Podcast is a show for business owners. In each episode, host and financial planner Rob Schulz sits down with business owners and the professionals that serve them to talk about business building, life, money — and the all-important transition out of the business, which inevitably happens to everyone who has ever founded a company.
Email Rob at rob.schulz@schulzwealth.com with questions, comments, and to schedule a one-on-one conversation.
Follow Rob on LinkedIn.
Follow Schulz Wealth on LinkedIn
Order Rob's book, Thoughts on Things Financial, on Amazon | Barnes & Noble | Kobo | iBooks | Kindle
Subscribe here:
And, if you enjoy the show, please leave a review on iTunes to help others discover the podcast.