P&L: Priorities & Lifestyle Episode 13 - Becoming Comfortable with Selling with Layne Kasper
Listen Now!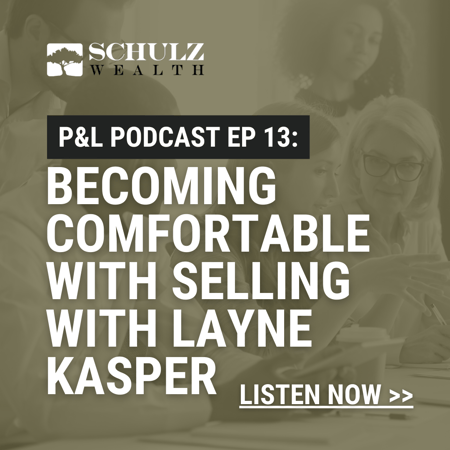 Layne Kasper is Managing Partner at Kasper & Associates, a firm that works with medium-sized businesses and helps business owners sell their companies. Layne has been the firm's Managing Partner since 1997 and is responsible for coordinating the firm's activities and being the go-to person for their network of prospective clients and professional advisors. Before leading Kasper & Associates, Layne was part of the US Air Force, serving as Captain.
In this episode, Layne discusses what business owners need to know before selling their business, especially regarding the details that are critical to potential buyers. He shares the story of Kasper & Associates and why Layne left the US Air Force. He describes the steps sellers need to take to make sure their company is attractive to buyers and to facilitate a faster transition. Layne also explains the importance of confidentiality in a sale and how leaks can adversely affect a company.
"For many business owners, their business is their identity." – Layne Kasper
This week on Priorities Lifestyle:
Who Layne is and how his company helps middle-market clients

How the industry has shifted in the last 30 years

Layne's experience in the Air Force and why he chose to focus on running a family business

Why some businesses tear families apart

The type of client that's a perfect fit for Kasper & Associates

Why selling a business takes perseverance

How business owners can fast-track the sale of their company

Layne's advice to help leaders cope with the loss of ownership in their business

The importance of confidentiality when selling a business

Some of the ways Layne helps "lock" sellers with their buyers

Making the founder comfortable with selling their company to new owners
Our Favorite Quotes:
"One of the biggest concerns sellers have is confidentiality." – Layne Kasper

"You need to be planning your transition on day one." – Rob Schulz

"You can get a better deal as a seller by alleviating risk for your buyer." – Rob Schulz
Connect with Layne Kasper:
Email: kasper@kasperassociates.com
About Rob Schulz and P&L Podcast
The P&L Podcast is a show for business owners. In each episode, host and financial planner Rob Schulz sits down with business owners and the professionals that serve them to talk about business building, life, money — and the all-important transition out of the business, which inevitably happens to everyone who has ever founded a company.
Email Rob at rob.schulz@schulzwealth.com with questions, comments, and to schedule a one-on-one conversation.
Follow Rob on LinkedIn.
Follow Schulz Wealth on LinkedIn
Order Rob's book, Thoughts on Things Financial, on Amazon | Barnes & Noble | Kobo | iBooks | Kindle
Subscribe here:
And, if you enjoy the show, please leave a review on iTunes to help others discover the podcast.