P&L: Priorities & Lifestyle Episode 5 - Investing in an Opportunity Zone with Brandon Jones
Listen Now!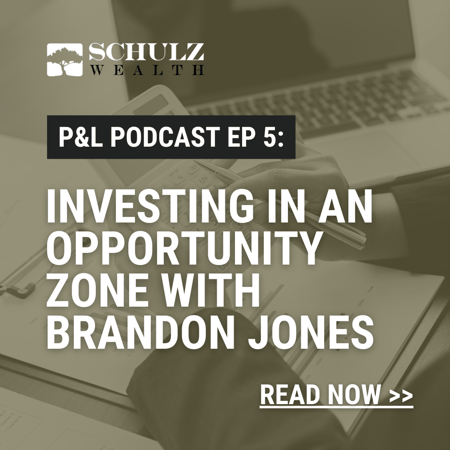 Brandon Jones is a shareholder at Winstead PC, a national corporate law firm with offices in North Carolina, New York, and Texas. Their 300+ attorneys serve as legal advisors to clients in various industries including aviation, financial services, healthcare, investment management, and sports. Brandon has over 20 years of experience working with clients in many industries and different types of business entities, from corporations and partnerships to LLCs and MLPs. He is also an expert attorney in the Opportunity Zone space, serving as a popular speaker on the topic all over the country.
In this episode, Brandon shares the Opportunity Zone provision and how businesses can make it work to their advantage. He describes how it began, its purpose, and how an entity can benefit from an Opportunity Fund. He explains the tax benefits associated with Opportunity Funds and the steps needed for a business owner to have one. Brandon also discusses the various terms and acronyms a business leader would encounter in this new program.
"The Opportunity Zone program is an economic development tool designed by the government to encourage the investment of capital into certain targeted areas designated as opportunity zones." – Brandon Jones
Our Favorite Quotes:
"Anything treated as capital gain is eligible for investment into an Opportunity Zone fund." – Brandon Jones

"Opportunity Zones are unique in the tax benefits they provide." – Austin Smith

"Whatever you put money into still needs to be a good investment." – Austin Smith
Connect with Brandon Jones
Email: bsjones@winstead.com

Phone: (214) 908 1784
About Rob Schulz and P&L Podcast
The P&L Podcast is a show for business owners. In each episode, host and financial planner Rob Schulz sits down with business owners and the professionals that serve them to talk about business building, life, money — and the all-important transition out of the business, which inevitably happens to everyone who has ever founded a company.
Email Rob at rob.schulz@schulzwealth.com with questions, comments, and to schedule a one-on-one conversation.
Follow Rob on LinkedIn.
Follow Schulz Wealth on LinkedIn
Order Rob's book, Thoughts on Things Financial, on Amazon | Barnes & Noble | Kobo | iBooks | Kindle
Subscribe here:
And, if you enjoy the show, please leave a review on iTunes to help others discover the podcast.