P&L: Priorities & Lifestyle Episode 28 – What It Means To Be An Entrepreneur with James Loomstein
Listen Now!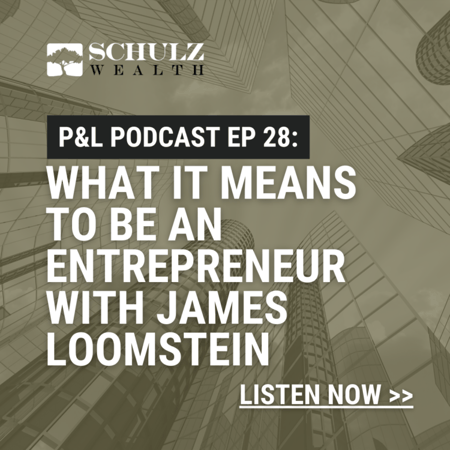 James Loomstein is a managing partner at Rogue Marketing Agency, a digital strategy agency headquartered in Dallas. They help businesses build growth-oriented mindsets through business consulting and technology-marketing services. James is an expert in brand strategy, strategic marketing planning, paid media management, and event marketing and execution. He is also an adjunct Digital Marketing and Strategy professor at Southern Methodist University.
James joins me today to discuss entrepreneurship and why he thinks it's romanticized too much. He explains what it means to be effective rather than efficient. He shares what students learn from business school. He describes why being an entrepreneur doesn't mean you're entrepreneurial. He highlights the power email addresses have over networking. James also underscores how the top athletes and celebrities polish their talents and hone their skills whether they're active or not.
"Business school doesn't teach you to be a business person, it teaches you to think differently." – James Loomstein
This week on Priorities Lifestyle:
How marketing was done before everything became data-driven

James's experience during the crash of 2008

Why James thinks entrepreneurship is over-romanticized.

The difference between being an effective and efficient entrepreneur

Solving marketing problems without changing your marketing strategy

Why getting consumers to buy another brand is challenging

James's experience with a sound healthcare system and how it compares with running a business

Communicating how your industry works to outsiders

Why not all entrepreneurs are entrepreneurial

How athletes and celebrities maintain their game throughout the year

The secret power of an email address

Defining Rogue Marketing's business model and how they help clients
Our Favorite Quotes:
"We live in a world today where entrepreneurship is romanticized." – James Loomstein

"You have to be crazy or desperate to make the jump into entrepreneurship." – Rob Schulz

"Corporate America is a good training ground, but it can also be a trap." – Rob Schulz
Connect with James Loomstein:
About Rob Schulz and P&L Podcast
The P&L Podcast is a show for business owners. In each episode, host and financial planner Rob Schulz sits down with business owners and the professionals that serve them to talk about business building, life, money — and the all-important transition out of the business, which inevitably happens to everyone who has ever founded a company.
Email Rob at rob.schulz@schulzwealth.com with questions, comments, and to schedule a one-on-one conversation.
Follow Rob on LinkedIn.
Follow Schulz Wealth on LinkedIn
Follow Schulz Wealth on Facebook
Order Rob's book, Thoughts on Things Financial, on Amazon | Barnes & Noble | Kobo | iBooks | Kindle
Subscribe here:
And, if you enjoy the show, please leave a review on iTunes to help others discover the podcast.