P&L: Priorities & Lifestyle Episode 11- Breaking The Barriers That Hinder Business Expansion with Dr. Randy Hamilton
Listen Now!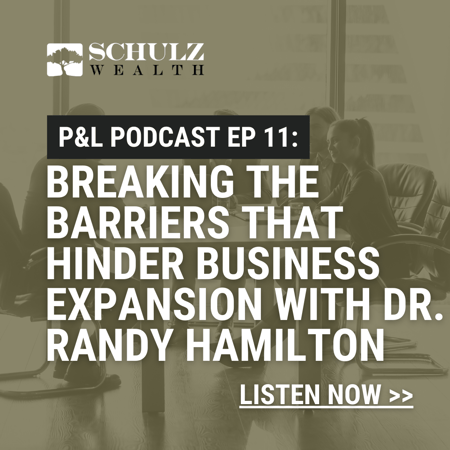 Dr. Randy Hamilton is a pediatric dentist and part of D4C Dental Brands, one of the country's fastest-growing pediatric dental and orthodontic networks. Before partnering with D4C, Randy owned and directly managed iKids Dental, known for its top-notch customer service. Randy created a program that specifically trained staff to offer the best customer service available to clients in any circumstance. He received his DDM at Nova Southeastern University. He was also a resident dentist at Sheppard Air Force Base and has become proficient in anesthesia, surgery, and IV sedation.
In this episode, Randy joins me to discuss how he got into pediatric dentistry and why he emphasized customer service in his practice. He explains the difficulties of expanding your business and who he hired to help him rise over these challenges. He describes how Disney and The Ritz inspired him to create a customer service program that would make the patient experience unique and something to look forward to. Randy also shares how the pandemic stopped his original business plans and how technology enabled them to come out with better cash flow than before.
"When you're expanding, there are different levels of numbers of offices you hit a barrier with." – Dr. Randy Hamilton
This week on Priorities Lifestyle:
How Randy's degree in finance helped him in his dental career
Randy's experience leaving for a church mission in Brazil for two years
Why Randy learned more in his one year with the airforce than in all his time studying dentistry
What Randy did when he couldn't buy the practice he wanted
Why Randy chose to specialize in pediatric dentistry
How Randy improved his practice's customer service
Overcoming the barriers of expansion in the dental industry
The challenges of maintaining a high level of customer service with multiple offices
How Disney and Ritz Carlton inspired Randy's curriculum for the healthcare experience
The person Randy hired to help him expand from 8 to 15 offices
Why COVID was catastrophic for the dental industry
How the pandemic changed Randy's plans for his offices
What they did to stay afloat and even rise during the height of the pandemic
How technology helped his team work during the pandemic
Why Randy insists on having team members come into the office a few days a week
What Randy's life was like as he was expanding offices
The experience Randy had in transitioning away from direct ownership and management
Our Favorite Quotes:
"The first impression was just as important as the last impression." – Dr. Randy Hamilton
"Sometimes it's the tender mercies of God that direct you in a certain path." – Dr. Randy Hamilton
"Having people who are smarter than you around you is phenomenal." – Dr. Randy Hamilton
Connect with Dr. Randy Hamilton
About Rob Schulz and P&L Podcast
The P&L Podcast is a show for business owners. In each episode, host and financial planner Rob Schulz sits down with business owners and the professionals that serve them to talk about business building, life, money — and the all-important transition out of the business, which inevitably happens to everyone who has ever founded a company.
Email Rob at rob.schulz@schulzwealth.com with questions, comments, and to schedule a one-on-one conversation.
Follow Rob on LinkedIn.
Follow Schulz Wealth on LinkedIn
Order Rob's book, Thoughts on Things Financial, on Amazon | Barnes & Noble | Kobo | iBooks | Kindle
Subscribe here:
And, if you enjoy the show, please leave a review on iTunes to help others discover the podcast.